Why Halal Certify? A Primer on Halal Certification
What is Halal?
Halal in the context of food, beverages, and other consumables means permissible to consume. The opposite of Halal is "haram," which means prohibited to consume. Halal dietary and consumption guidelines are set in accordance with the Islamic principles that place importance on the physical and spiritual wellbeing of an individual.
Halal is a broad term with a wide scope of applicability. To gain a deeper understanding of Halal you may read "What is Halal?".
Did you know nearly every 4th person on earth adheres to Halal?
Why is Halal important?
Halal is the primary factor that guides the consumption behaviors of 1.9 billion Halal consumers globally. From a religious perspective, consuming anything but halal is completely forbidden except under dire circumstances in the Islamic tradition. Furthermore, eating Halal is a precursor to the acceptance of an individual's prayers.
Halal also serves as an indicator of the wholesomeness of the product being evaluated for consumption. The principles of halal have ethical, moral, and wellness-oriented guidelines that give consumers peace of mind and confidence in the products they consume
What is Halal Certification?
Halal certification is an independent assessment, verification, and supervision of a company and its products in regards to its conformity with international halal standards. Halal certification is conducted by internationally recognized and accredited certification bodies like AHF.
Why is halal certification important?
Halal certification is important because the halal compliance status of a given product is the single largest influence on the purchasing behaviours of 1.9 Billion Muslims globally. Due to the importance of halal, halal consumers who are in doubt about the halal status may not purchase the product following the principle of "When in doubt, leave it out". In addition, halal certification guarantees that the products have been produced without contamination from other haram products considered "spiritual allergens" versus a "physical allergen" such as gluten, soy, or peanuts.
From a commercial perspective, halal certification enables growth for brands both in pure sales and brand awareness metrics. Sales increase because more consumers are likely to purchase now that they know the product conforms with their dietary requirements. Brand awareness increases as consumers develop an affinity towards brands that cater to their lifestyles.
From a regulatory perspective, halal increases the quality assurance of the product and its production process as halal certification takes a nuanced approach to evaluate compliance of both the product and every step of its production processes.
What is the opportunity cost of not obtaining halal certification?
Nearly one in every 4 humans on earth adheres to halal. Simply put, without halal certification, brands are missing out on the largest sub-segment of the global F&B, cosmetic, and pharmaceutical markets.
Business leaders often look for asymmetrical bets with significant upside and little downside. With 1.9 Billion consumers globally and $1.5 Trillion of a market coupled with an asymmetry in halal-certified companies versus the demand, halal certification is quite likely the best investment a company can make.
An Analysis of the ROI of Halal Certification
On average AHF clients will receive $10 for every $1 they invest into halal certification their investment into halal certification. AHF clients have created $1 Billion in new sales through halal certification.
From a brand recognition standpoint, brands gain exposure to global markets and resonate more deeply with their consumers increasing brand affinity and repeat purchases.
How does halal increase diversity & inclusion?
Halal consumers are incredibly diverse. When a brand obtains halal certification, consumers feel heard, and they further the cultivation of inclusive shopping environments for consumers globally.
Currently, only 5-10% of products on US grocery shelves are halal certified.
Halal and ESG
There is a powerful concept in halal called "tayyab." Tayyab is a concept of wholesomeness that is broad-reaching. Generally, halal-certified companies rank better in terms of ESG as halal disallows exploitative or unethical behaviors. Tayyab is important because it gives consumers peace of mind regarding the products they are consuming.
Halal and Food Safety
Unequivocally, halal certification increases the food safety of products. The methodical approach to the evaluation of the supply chain and production process increases the safety of the product substantially. The regular auditing protocols and procedures ensure independent 3rd party oversight.
If I have kosher certification, do I need halal certification?
Yes, halal certification is independently relevant for producers and brands to obtain. Halal and kosher, while similar, are quite different in important ways. The kosher certification status of a product does not guarantee its halal status. You can learn more in-depth about this issue at The Differences and Similarities in Halal & Kosher Certifications.
From a commercial perspective, the halal market is about 57x the global kosher market.
Who provides halal certification?
AHF is an Internationally accredited halal certification agency certify products as halal. As a member of the World Halal Food Council, which is a preeminent global council that enables global access for your company's products. You can learn more about AHF and our International Recognitions here.
How do I obtain halal certification?
AHF seeks to create tailored, efficient, and seamless halal certification solutions by taking an integrative approach by leveraging many existing quality systems and certifications such as GMP, HACCP, NSF, ISO, and others.
You can connect an AHF halal certification specialist by clicking on the button below. With deep expertise spanning many industries, AHF will work with you to grow through halal certification.
Get in Touch
Connect with a halal certification expert.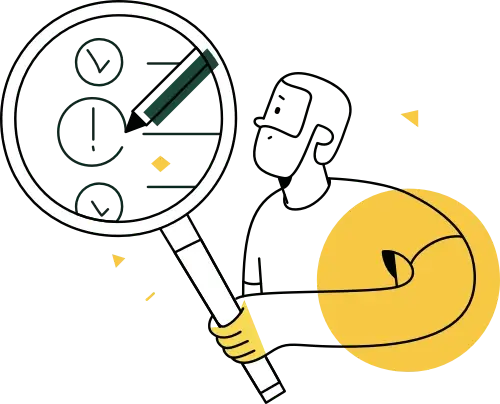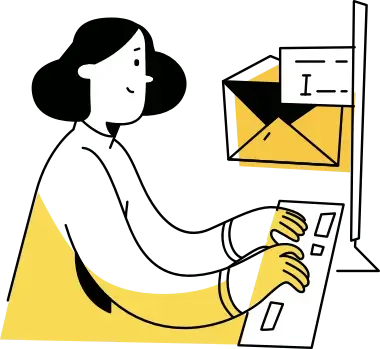 Get in Touch
Connect with a halal certification expert.