Halal Packaging Certification
Why is Halal Certification for Packaging important?
Did you know that the packaging for your favorite cookies may contain rendered beef fat (tallow) based materials?
Packaging is an essential part of modern consumer goods. Nearly every company, from B2B manufacturers to retail players, understands the importance of packaging and its influence on consumer purchasing behavior. Rarely, however, do we consider the actual packaging materials and their significance. Packaging materials is a technical field with much technological advancement in the last few decades. This AHF Insight seeks to delve into the importance, opportunity, and demand of halal certification for packaging and why it matters to reach 2 Billion consumers worldwide.
In principle, packaging materials are incredibly important for 2 billion halal consumers worldwide because if a halal product comes into contact with a non-halal material, the resulting product will no longer be considered halal to consumers.
Practically, you can have a qualified halal product with every single raw material halal certified, and if it comes into contact with packaging that is not halal, the product will not be considered halal.
The Opportunity for Packaging Halal Certification
Commercial Markets (B2B Suppliers)
Halal certification has been one of the world's most rapidly growing certifications for food and beverage (F&B) manufacturers in the last five years. Companies globally are obtaining certification to serve 2 billion halal consumers at a rapid pace. The largest opportunity for packaging suppliers is to seek to supply companies that have obtained halal certification.
The reason for this is that companies with halal certification programs are increasingly looking for halal-certified suppliers as the standards move in the direction of requiring their suppliers to become certified. Virtually every halal-certified company requires some form of packaging, and thus, the total addressable market is significant.
Retail Markets
There are a plethora of products that come into food and beverage contact that are sold in retail settings:
Plastic food containers
Glass jars and bottles
Aluminum foil
Wax paper
Parchment paper
Plastic wrap/cling film
Ziplock bags
Paper bags
Cardboard boxes
Styrofoam containers
Tin cans
Plastic bottles
Plastic cups
Paper cups
For the two billion halal consumers, it is important to know whether or not these items meet halal guidelines. If one of these items is made from najs (impure) materials, they will not be able to be utilized regardless of what they are used for.
The Requirements of Halal Certification for Packaging Materials
The requirements for packaging materials are similar to those generally applicable for food and beverage products and are in accordance with international halal standards.
The fundamental requirements are that the product should be free from:
Non-halal animal derivatives
Ethanol
The requirement around ethanol in the context of packaging materials has some further nuance. as ethanol is a key component in plastic packaging production.
Specifically, many packaging materials are made from polyethylene (PE) and polyethylene terephthalate (PET) resins, for which ethanol can be an essential component.
Polyethylene (PE)
Ethanol can be used as a feedstock to create ethylene, which serves as the main constituent of PE, which is then produced. Plastic bags, shrink wrap, and other flexible packaging products can all be made using PE resins, which are created through the polymerization of ethylene.
Polyethylene Terephthalate (PET)
Terephthalic acid (TPA) and monoethylene glycol (MEG), the two main feedstocks used to make PET, are dissolved and purified in ethanol as part of the process for making PET. After being purified, TPA and MEG are polymerized to create PET resin, which is used to create a variety of packaging items, such as bottles, jars, and containers.
However, although it is used as a solvent in the PE and PET manufacturing process, ethanol does not directly appear in the finished product and thus will be considered halal (with certain possible exceptions).
In the case of PET, Monoethylene glycol (MEG) and terephthalic acid (TPA) are the two main feedstocks used in the production of PET. Before the TPA and MEG are polymerized to create PET resin, ethanol is used as a solvent to dissolve and purify them. Long chains of PET molecules are created by linking the TPA and MEG molecules together during the polymerization process. No ethanol or other solvents from the production process are left in the finished PET resin. Similarly, in PE there is no ethanol in the final product.
AHF Halal Certification Process
Part of what makes AHF halal certification the most valuable halal certification in the world is our efficient and effective processes. We strive to make the process as transparent, efficient, and effective as possible for clients seeking to achieve halal certification.
Initial Qualification
The first step in obtaining halal certification for your packaging products would be to qualify it through the initial online halal application preliminarily.
This can be accessed here: Apply for Halal Certification.
A member of AHF's technical staff will review the initial application. If they deem the packaging products to qualify preliminarily, they will notify the documentation team to prepare a halal agreement. The agreement will outline the costs and general structure of the halal program.
After signing the agreement, a dedicated account executive will be assigned to you.
Auditing
Documentation Audit
The documentation audit is where our technical specialists will evaluate the compliance thoroughly of the:
Production Facility: The ability to produce halal-qualifying products in a manner that maintains their integrity.
Products: Every ingredient is evaluated to ensure compliance with international halal standards.
Additionally, the certification team will work closely with your team to set up the necessary halal infrastructure, programs, training, protocols, and processes (where applicable).
Facility Audit
Upon completing the documentation audit, your account executive will schedule a facility audit at a mutually agreeable date and time.
The facility audit contains both a training component and a facility tour component. The training goes over the principles of halal and practical frameworks of applying them to your process. The facility tour component reviews the facility in light of the application to ensure compliance with international halal standards.
Certification
Once you complete the audit phase, your facility and its products will be AHF halal certified and internationally recognized as such. You will receive the logo files for application on your labels if you wish.
Your products will bear the most recognized symbol of integrity, authenticity, and wholesomeness in the world. You may add products or facilities at any time by simply contacting your Account Executive.
Get in Touch
Connect with a halal certification expert.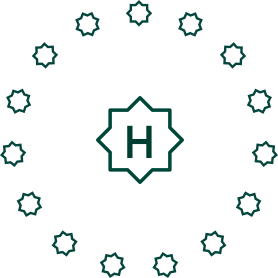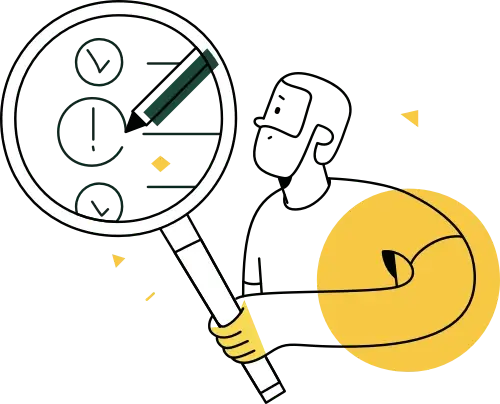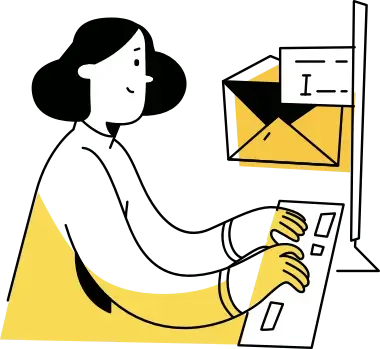 Get in Touch
Connect with a halal certification expert.