One of AHF's core principles is transparency in our communication with clients. While most companies will not face significant challenges in becoming halal certified, there are undoubtedly some challenges that some companies may face. This AHF insight will address the challenges and how AHF advises navigating them.
Knowing the ROI of Investing in Halal
Sometimes it can be challenging to ascertain the specific ROI of halal certification for start-ups and mature companies. This challenge arises because decision-makers may not fully understand the halal market and its dynamics. Executives of mature companies determine where capital and resources have the highest ROI projects and deploy them accordingly. Mature company executives may be risk-averse and reluctant to change when they do not fully understand the possible outcomes. While generally not risk averse, startups often choose between deploying limited capital into a selective set of projects/certifications.
Solution:
On average, AHF clients will receive 11x their investment in halal certification.
You can read more about "The ROI and Costs of Halal Certification" at AHF Insights.
You can connect with AHF's client development team, who can assist with calculating what the ROI may look like for your company. Get in touch here.
Short Deadlines
AHF often receives inquiries from companies that are urgently in need of obtaining halal certification. Usually, this is because a customer demands that the halal certification is in place before the product ships or before they place an order. This dynamic can cause significant internal pressure to ensure the certificate is in place to avoid any other issues that may arise with delaying shipment.
Other times, government agencies or other institutional organizations require companies to provide halal certification before submitting a completed bid. As RFQs have tight deadlines, this can cause pressure on companies to obtain certification as soon as possible.
Solution
AHF has invested globally to ensure the fastest timelines for halal certification. Our Time to Certification (TTC) is a metric we seek to optimize to ensure applicants can respond quickly to customer requests.
Uncooperative Suppliers
Suppliers are often inundated with several requests from customers, from logistics to quality assurance. Throughout the halal certification process, you will need to ask for data from suppliers. Sometimes, this information is essential to qualifying your product for halal certification. For example, if you have a supplier of gelatin, it would be critical to know if they source their raw materials from a halal-certified supplier. A supplier's delay in providing this information may delay your halal certification timeline.
Solution
There are a few ways AHF deals with this challenge.
If AHF has previously approved the company, we may search our database to determine if the supplier is acceptable. AHF can also reach out to a fellow World Halal Food Council member to determine if the supplier has been approved by a fellow accredited certification body.
If, as part of vendor onboarding, you have collected SDS, TDS, MSDS, specification sheets, and COAs, AHF can use those documents to assist in making a determination on the product's compliance status.
The supplier can complete the AHF halal suitability statement, a simple checklist of yes and no questions regarding whether haram (non-halal) ingredients are present.
AHF can also work with you to create a screen as a part of vendor onboarding so data is collected ahead of time.
If none of the above works, AHF can recommend you to one of the thousands of halal-certified manufacturers.
Third-Party Manufacturers (Private Label)
When utilizing a contract manufacturer to produce a halal-certified product, there are often two challenges:
Ownership of the formula
Lack of willingness to go through the halal certification process
Ownership of the Formula
When private labeling a product through a third party, the formula can either be the intellectual property of the private labeling company or the intellectual property of the manufacturer, who then white-labels the product by allowing various brands to utilize its formula.
In the former scenario, there is no issue as the private label brand owns the formula and can willingly disclose the relevant information to AHF for halal certification, along with any changes to suppliers, ingredients, labels, or processes.
In the latter scenario, there may arise an issue where the manufacturer may change the formula in a manner that would disqualify the product from certification without prior notice creating a host of problems.
Solution: AHF creates a confidential agreement with the contract manufacturer that requires it to disclose the necessary product data and any changes. AHF keeps this data confidential and does not disclose it to the private label brand. This middle road balances the brand's need for compliance with the manufacturer's concern about intellectual property protection.
Lack of Willingness to Complete Halal Certification Process
Contract manufacturers sometimes are unwilling to commit fully to going through the halal certification process and maintaining a halal program. Since they are often already handling compliance requirements of many customers and brands, adding another certification program may seem daunting.
Solution:
In our experience, this is often because the contract manufacturer does not fully understand the commitment required to implement and maintain a halal certification program. AHF advises a round table discussion be held to understand the existing quality infrastructure and see how we can integrate it into a halal certification program. Our integrative approach (rather than additive approach) seamlessly integrates the certification solution with the existing certifications.
Other Challenges
Industries are unique, each with its challenges and advantages. When faced with challenges, a wise strategy is often to seek the solution from someone who has solved that specific challenge. You do not want your vendor to learn at your expense.
Our team has decades of experience navigating halal certification for different industries, from pharmaceutical products to cosmetics and everything in between. From solving shipments stuck at international ports to helping companies source raw materials, our client development has the necessary experience.
Get in touch with AHF to discuss growth opportunities for your company.
Get in Touch
Connect with a halal certification expert.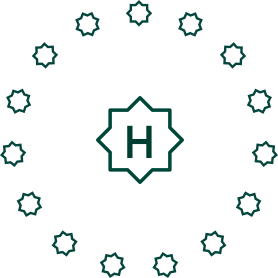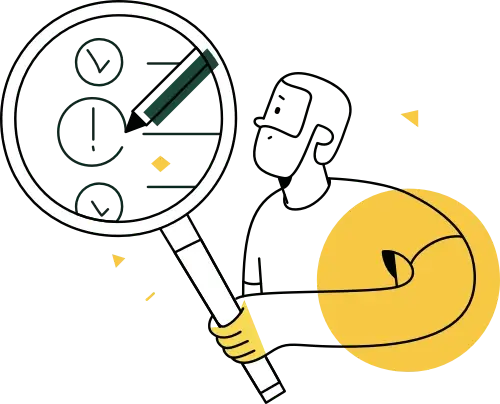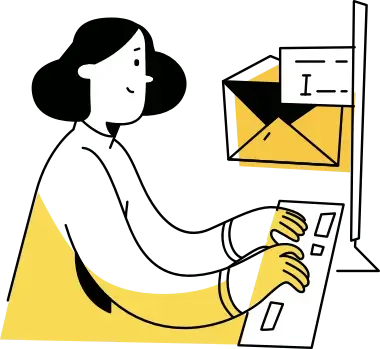 Get in Touch
Connect with a halal certification expert.