Halal Certification for Export to Singapore: Building Trust in the Global Marketplace
Singapore Market Synopsis
The Singapore miracle growth narrative is a stunning account of how a small, resource-poor island nation became one of the world's most successful and dynamic economies. Singapore has achieved unprecedented economic growth rates in just a few decades due to sound economic policies, strategic investments, and a highly skilled labor population. Several factors contribute to the country's prosperity, including its open and competitive economy, strong emphasis on innovation and technology, and strategic location as a hub for commerce and investment. Despite its tiny size and lack of natural resources, Singapore has been able to capitalize on its strengths and overcome its limits to create a thriving economy recognized worldwide.
With nearly $400 Billion in GDP, the nation of 5.5 million people serves as an important economic hub for the ASEAN region. With one of the highest GDPs per capita in the world, at 72,794 (per World Bank), the prosperous nation has attracted a high amount of foreign direct investment (FDI) in the last decade. In addition to its attractive macroeconomic picture, its deep intellectual capital base has made Singapore a core pillar in the global economy.
Undeniably, a part of Singapore's formula for its tremendous economic progress has been its cultural diversity and social peace. Being a multiethnic and multireligious society, Singapore has worked tirelessly to foster intercultural understanding and respect through policies that encourage ethnic and religious harmony, bilingualism, and cultural variety. The outcome is a dynamic, multicultural culture that celebrates its unique past and traditions while cultivating a strong national identity. This unique combination of cultural diversity and social cohesion is often seen as a significant component in Singapore's success, contributing to the development of a robust and resilient society that can adapt to shifting global conditions and difficulties.
Halal certification is essential in Singapore as the ethnic people of Singapore are considered Malays and are predominantly Muslim. In addition to its local demographics, Singapore plays a significant role as a strategic hub for countries with large Muslim populations, like Indonesia, India, and Brunei. Lastly, there are millions of tourists from the Middle East, Central Asia, and other parts of the world who only eat halal. This dynamic makes halal certification incredibly important to companies operating in Singapore and, thus, companies globally seeking to serve Singaporean companies.
Halal Market Opportunities
Halal Commodities
Singapore has thousands of trading companies in part due to its strategic geographic positioning and cooperative trade agreements with the world. Though there is some activity in terms of import for domestic markets, much of the commodity market is driven by re-export. Trading companies often import it into a warehouse and then gain clearance for the commodity in the destination country. With the recent allowance of Singapore for US beef exports, AHF believes there may be an opportunity in the beef industry.
In this respect, Halal certification is hugely important as many of the markets Singapore companies trade with have immense halal demand.
Halal Cosmetics and Personal Care Products and Raw Materials
With consumers having one of the highest discretionary incomes, Singapore has a thriving cosmetics and personal care sector. A tailwind to this sector is the young population and widespread consumer adoption of e-commerce. Many international beauty brands have established R&D centers in Singapore. As the region increasingly adopts halal certification standards, such as Indonesia requiring all imports to be halal, there is a significant opportunity for companies to serve the market by selling finished products and raw materials for manufacturers in Singapore.
Halal Nutraceuticals and Health Supplements
In Singapore, a dynamic market for halal-certified nutraceuticals and health supplements is growing partly from domestic consumption but primarily from exports. The demand for supplements and nutraceuticals is growing due to a sizable ASEAN population becoming more health-conscious. In addition to a cultural leaning towards natural supplements, there is a growing understanding of the advantages of natural health supplements. Many customers are searching for products devoid of synthetic chemicals and additives. In addition, the pandemic has raised awareness of nutraceuticals that boost the immune system. Newcomers, particularly those with innovative and distinctive products, have a lot of potential.
Is Halal Certification Important for Export to Singapore?
The short answer is yes. Though technically, the government does not have a federal requirement like other countries; it is functionally essential to succeeding in the commercial environment. The foundational reason for this again is the domestic demographic, where the indigenous people are Malays who adhere strictly to halal, and Singapore's position strategic regional hub for trade.
Some of its largest trading partners, like Malaysia and Indonesia, have strict federal-level halal legislation related to imports.
Who Regulates Halal in Singapore?
The Ministry for Culture, Community, and Youth (MCCY) established the Islamic Religious Council- Majlis Ugama Islam Singapura (MUIS) to handle matters pertaining to all Muslims in the nation, including mosque building and management, halal certification, fatwa issuance, Friday sermon preparation, and Hajj arrangements. They are also responsible for accreditation and international recognition of halal certification agencies.
The federally sanctioned body plays a vital role in halal in the nation and global trade.
Is American Halal Foundation (AHF) Recognized by MUIS?
Yes, AHF has maintained MUIS recognition and has enabled numerous companies to export their products to Singapore successfully. You can learn more about AHF's international recognitions and accreditations here.
How to Obtain Halal Certification for Export to Singapore
Halal certification for export to Singapore requires certification from a MUIS-recognized Halal Certification Body (HCB) like AHF. The AHF certification ensures that companies are in compliance with the Singapore MUIS Halal Standards (SMHS), such as General Guidelines for the Handling & Processing of Halal Food and Singapore MUIS Halal Standard (MUIS-HC-S001). The standard outlines the MUIS standards for halal. MUIS utilizes the standard for local companies, and it is generally congruent with the international halal standards that AHF benchmarks its certified companies against.
The certification process for export to Singapore is as follows:
1.Application
The first step would be to qualify the product for halal certification. This can be done by completing the initial application, which can be accessed here: Apply for Halal Certification.
Upon initial qualification, a halal agreement will be generated and shared by your account executive. Upon signature, a complete set of application documents required for the documentation audit will be shared.
After receiving the complete documentation, our team of technical specialists will review the documents for compliance with the international halal standards from both a facility and product perspective. Every raw material is individually reviewed and approved by a technical specialist, and the company is advised on how to best set up a halal program.

2.Audit
The AHF audit team will schedule an audit date to inspect the facility, its products, and production processes for compliance with Singaporean halal standards. Upon completion, if any non-conformances are identified, a report will be generated by the lead auditor, along with a time frame for corrective action. Upon completion of the corrective action, there may be a secondary audit to confirm the implementation of the corrective action. After all, non-conformances have been eliminated and all risk mitigation measures have been implemented, the certification board is notified.
3.Certification
Upon successful completion of the audit, a Halal Production Facility Registration is issued, registering and approving the facility to produce halal products along with a Halal Product Certificate listing the specific products that have been approved. A certification specialist will review and advise on the usage of the halal logo in accordance with Singaporean import regulations.
You can apply here for halal certification for export to Singapore and beyond.
Are you interested in exporting to Malaysia and Indonesia? If so, you can visit these AHF Insights Exporting to Malaysia & Exporting to Indonesia.
Get in Touch
Connect with a halal certification expert.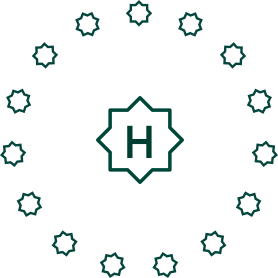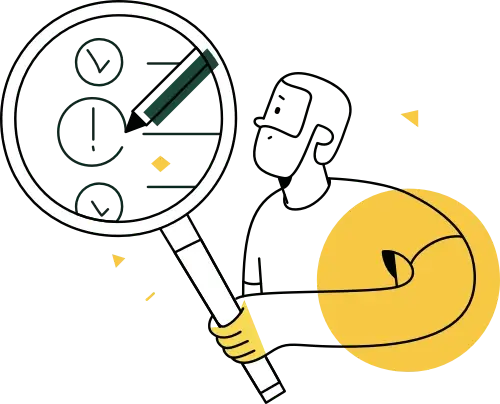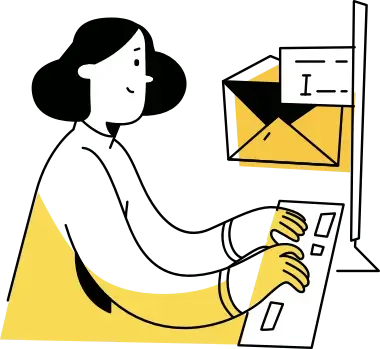 Get in Touch
Connect with a halal certification expert.